What's New on AEI
Follow @AEIdeas on Twitter
Most Popular on AEIdeas
More options: Share, Mark as favorite
What we learned about Obamacare today: Jan 7, 2014
View related content: Health Care
1.) "4 million Medicaid enrollees under Obamacare? Doubtful." Sean Trende writes, giving us a break-down of the numbers. For his full analysis, complete with charts, go here.
It's a virtual certainty that the number of enrollments attributable to Obamacare is an order of magnitude less than the 4 million sign-ups implied, and the number of people who would actually lose their insurance if Obamacare were repealed is probably around 200,000 to 300,000…. The statistics tell us how many people signed up for Medicaid, period, in October and November. The problem is that people are always signing up for Medicaid. Even without the ACA, we would have had people signing up in October and November. Lots of them, in fact: Medicaid is a program that services 60 million citizens, so the number of monthly enrollments that keep a relatively stable population is pretty substantial….

So, of the November enrollees, 55 percent are in states where the Obamacare expansion of coverage didn't occur and the ACA is therefore very unlikely to be directly responsible for their coverage. If we look at the October numbers, a little less than half (49.82 percent) were in states that didn't expand coverage. Therefore, in total, of the 3.9 million individuals newly covered by Medicaid in October or November, only about 1.9 million are from states that expanded Medicaid…. If we are correct in our assumptions above [see article for more detail]—that is, if 10 percent of these enrollees are due to the Obamacare expansion—then we have an actual estimate for Medicaid enrollment due directly to the ACA's expansion of Medicaid: 190,000.
2.) "CBO said delaying individual mandate would cut deficit by $35 billion over a decade," Philip Klein reports:
Senate Minority Leader Mitch McConnell on Tuesday proposed delaying the requirement that individuals obtain government-approved health insurance or pay a tax in exchange for extending unemployment benefits. Last September, the Congressional Budget Office estimated that delaying the individual mandate would reduce deficits by $20.6 billion in fiscal year 2014 and a total of $35.4 billion over the next decade. This would reduce government spending, CBO anticipated, because fewer Americans would receive subsidized health care…. On Tuesday morning, the Democratic-controlled U.S. Senate…rejected McConnell's individual mandate proposal.
3.) Meanwhile, Sen. John Thune (R-SD) "said Tuesday he would propose an amendment that would replace a Senate plan to extend emergency unemployment benefits for three months with a new tax breaks and an ObamaCare exemption aimed at creating an incentive to hire the unemployed…. Thune's language starts by allowing businesses not to provide health insurance under ObamaCare to new hires who are classified long-term unemployed…. As of Tuesday, it's not clear whether Senate Majority Leader Harry Reid (D-Nev.) will offer any amendments to the bill."
4.) At the Washington Post, Chris Cillizza takes a look at "The hidden effects of anti-Obamacare ads": "In other words, the most vulnerable Democratic Senators up in 2014 represent a remarkably large number of people who are uninsured. That means that ad spending on anti-Obamacare messaging in those states is — and will continue to be — higher than the national average despite the fact that, in theory, more people in those states might benefit from the law. Here's a map of ad spending by media market on anti-Obamacare ads — courtesy of Kantar Media CMAG. (This map first appeared in the Cook Political Report.)"
"Now, here's what the map looks like if you focus on  media markets where the percent of uninsured is between 20 and 25 percent."
5.) Jason Furman, chairman of the White House Council of Economic Advisers, has a piece in the Wall Street Journal on how "Obamacare is slowing health inflation":
Since the ACA was signed into law in March 2010, prices for health-care goods and services have risen at a 1.8% annual rate, the slowest rate for a comparable period in nearly 50 years, and just 0.2% above general price inflation, a gap that has only been as narrow on one other occasion since the 1970s….The ACA is directly responsible for a substantial portion of slowdown in Medicare's growth over the past few years, with the Congressional Budget Office (CBO) estimating that the ACA would reduce Medicare spending by $17 billion in fiscal 2013…. The 7.9 million private jobs added since the ACA became law are themselves enough to disprove claims that the ACA would cause the sky to fall….To be sure, the ACA's measures to expand and improve coverage will temporarily increase the growth of national health expenditures, but they will not negate these trends toward slower growth in prices and cost per beneficiary throughout the health system.
6.) Peter Suderman, however, writes "No, Obamacare doesn't deserve credit for slowing the growth of health spending":
And there's reason to believe that the lingering effects of the recession and other shifts in the health sector have far more to do with the slowdown than the health law [read more here]…. Health spending growth came in at 9.7 percent in 2002, and started declining the year after. Spending growth then took a nosedive between 2007 and 2009, dropping from 6.3 percent to 3.8 percent. Notably, that was before Obamacare was passed, but coinciding with the recession. Health spending growth has hovered at basically the same level since.

So the trend started years before Obamacare, and the biggest effect coincided with the recession—not the passage of the law…. As Medicare Trustee Charles Blahous pointed out recently, following passage of the law in 2010, the program's financial analysts projected that it would increase health spending through 2016. Medicare did revise its growth projections downward, but the factors it cited were all unrelated to Obamacare…. Obamacare may be having a small effect on health spending growth at the margins, and it's possible it will have a bigger effect in years to come. But the bulk of the slowdown so far is more likely a result of the recession over the last few years and significantly increased adoption of consumer-driven health plans in the years prior to the economic downturn.
7.) "Will there be a death spiral in 2015?" According to Bob Laszewski, no:
The reinsurance program has done and will continue to do what it was intended to do; help attract and keep more carriers in Obamacare than might have otherwise come….my sense is that health plans, because they are so insulated from big losses, will generally stand pat with their 2014 rate structures for 2015––no matter how bad the early claims experience looks. I expect that the health insurance industry will be content to give the Obama administration one more chance to reboot Obamacare in the fall of 2014, when the 2015 open enrollment takes place. But that is all the patience I see the industry having.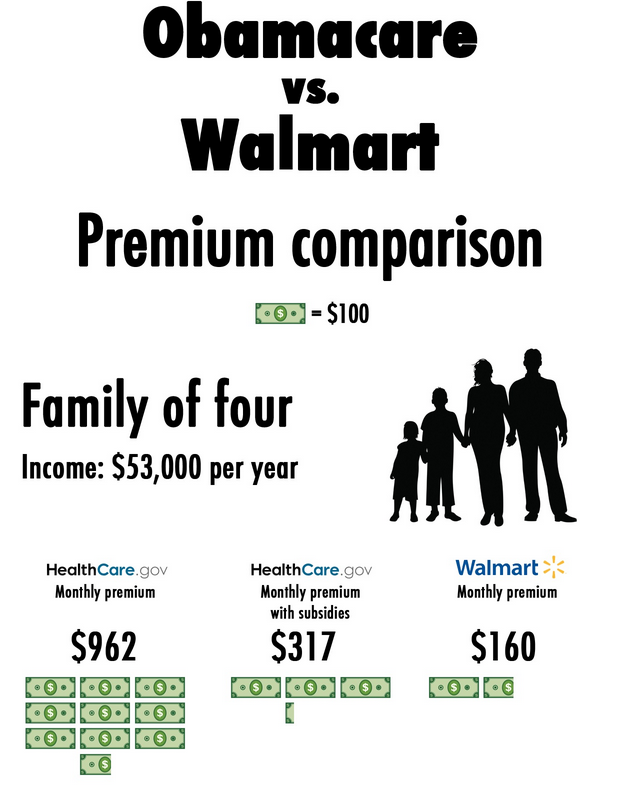 8.) Over at National Review is a piece on "Obama vs the Little Sisters":
Given the ongoing delays, waivers, and exemptions associated with the law, it would seem natural simply to let the Little Sisters go about their business of pouring out their hearts for the sick and dying. But this is a fight the administration won't walk away from. For this White House, it is a matter of principle. And the principle is that the state trumps the convictions of people with deep-held religious beliefs. When the contraception mandate first caused an uproar, the administration contrived a so-called accommodation for religiously oriented groups (actual churches have always been exempt)…. The very same document by which a group registers its moral objection to contraceptives and abortifacients also authorizes the insurer to cover them for the group's employees….The Little Sisters refuse to sign such a document…. They want no part in authorizing coverage of contraceptive or abortive drugs. Enthusiasts for the mandate scoff. What the nuns are objecting to, they insist, is just a piece of paper. Just a piece of paper? So is a mortgage. So is a wedding certificate. So is a will….

Besides, who is harmed if the Little Sisters don't provide contraception coverage? They are a voluntary organization. They aren't imposing their views on anyone. Who, for that matter, is harmed if a secular organization run by people with moral objections to contraceptives and abortifacients refuses to cover them? Employees are still free to go out on their own and get contraceptives, which are widely available…. Opponents of the mandate "want to roll back the last 50 years in progress women have made in comprehensive health care in America," Health and Human Services Secretary Kathleen Sebelius notoriously declared in 2011…. By this bizarre way of thinking, a small congregation of nuns that cares for the most vulnerable is somehow complicit in a war on women's health.
9.) Peter Suderman says "Obamacare won't lead to single payer":
I don't doubt that as Obamacare's flaws continues to be exposed, liberals…will push for a single payer overhaul. But I don't think it's likely to happen in the forseeable future. For one thing, it assumes that irritation with Obamacare—a law designed and implemented exclusively by Democrats—will somehow generate public support for additional Democratic health legislation that is even more sweeping…. And there's no way that doctors, insurers, hospitals, and other major health industry groups would play nice with a single-payer push.
10.) State updates, courtesy of these two Kaiser Health News round-ups, with articles such as "Hospital officials, advocates lament proposed limits on Obamacare 'navigators'", "Hiccups persist in California health insurance exchange," "Minn. legislative auditor investigating MNsure contracts," and "Critics urge moving away from Maryland exchange."
11.) Finally, join AEI tomorrow at our event "Obamacare 2014: Another unhappy new year," which is the second of a three-part breakfast series on Obamacare implementation. The event will start at 8:30am and be streamed live here, and include panelists Joseph Antos, James Capretta, and Thomas Miller, with Ramesh Ponnuru moderating. Three months into the Affordable Care Act's rollout, where do we stand?
Follow AEIdeas on Twitter at @AEIdeas.
There are no comments available.